Corporate Social Responsibility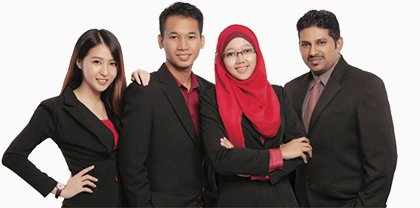 Kunkwan is committed to a policy of Corporate Social Responsibility. This leads the path in which we interact with our staff, students and the encompassing community in which we live. We believe that embracing the most honorable, legal and environmental standards draws good commercial sense and enhance the perception of the organization as a responsible and reputable training and education family of the business community.

We purport to provide a safe, pleasant, refreshing and rewarding place for our staff to work. We trust that this generates the best environment for them to reach their full potential individually and become precious members of a successful team. We render and encourage the use of a variety of communication channels as a privilege to all staff to voice and give an input into the development of the organization. The organization holds the precept of equal opportunities in employment and disputes to any form of discrimination on the grounds of race, color, gender, age, religious beliefs, disability or sexual tendency. We take diligence to ensure that all employees are treated fairly and equally in all aspects of their employment and that promotion, training opportunities, reviews and even dismissal are carried out in strict adherence to this code of ethics.

We take our social responsibility very seriously bearing in mind our Prime Minister foreword to the Blue-print where he identified education as a major contributor to the development of the nation's social and economic capital. Therefore, Kunkwan decided to enterprise in the CSR project to enhance the competitiveness of individuals in our nation and create the awareness of Mandarin language importance to our society with a budget of RM 500,000. We support government and private organizations, through undertaking pro bono (without compensation) projects by conduction Motivation and Mandarin language importance sessions in organization as our CSR activities.

Kunkwan takes its environmental responsibilities seriously and conducts its line of work in a mode that shows a commitment to be both environment and government friendly in abiding with applicable Malaysia laws and regulations. Our environmental policy devotes the organization to continuously improve our performance and contribute environmentally.